THE WAY-TOO-FAMOUS
@Macarlo's OS/2 Warp
visit@MacarloShark
@Macarlo's Shareware & Web Hosting
@MacarloHostMeNow!!
Fast Dedicated Servers Now Available

CLICK ME!!
Macarlo Now Hosts 2 Shows:
http://macarlo.com
Hardware & Software, News & Reviews
OVER 30 MILLION VISITORS ON 2002!!
http://macarlo.net
Web Design & Hosting on UNIX Standard
OS/2
Is Alive
Securing Your Online Data Transfer with SSL
A GUIDE TO UNDERSTANDING
SSL CERTIFICATES
how they operate and their application…
03/21/2004 - New Yahoo mail list for eComStation Technical issues

This Web Site is Affiliated with CNET


@Macarlo
Monster
Free domain name!! No setup fee!!


HOST FOR VERY SPECIAL PEOPLE?
Jump to @MacarloHost.Net
Now you can register your domain at cheap price!!
Just check the name and do it in our partner @Macarlo Name
Updated: Thursday, May 16 03:34PM PDT
Good Bye Dan Casey!
You will be remembered for ever
08/21/2001 O. T. - In Memorum - Dan Casey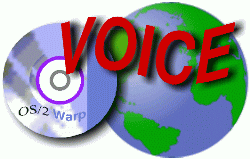 [ VOICE Home Page ]
[ Team Java | Fundamentals | Shareware | Unicode ]
[ Stupid OS/2 Tricks ] [ IBM's OS/2 Tuning Pages ]
[ For New Users | Tricks | About HTML ] [ Links | Tips | FAQ | [ Win95& Warp ]
[ Tune 4.0 | Tune 2.0/3.0 | Config.sys ]
[ Warp 4.0 Performance Guide | OS/2 Apps ] [ Zip Drive ]
[ The Joshua's mSQL Pages | IBM Java Compiler ]
[ Setting Up a SOHO Network ][ OS/2 Resellers ] [ OS/2 Boot CD ]
[ Warp 5 ] [ OS/2 Games ] [ Warpstock ] [ Aurora FAQ ]
[ OS/2 Support for Linux Ext2 ] [ The Notebook/2 Site ]
[ The OS/2 Supersite ] [ OS2.org ] [ Norloff's OS/2 BBS ]
[ OS2 World.Com ] [ OS/2 Events ] [ OS/2 Install Diskettes Updates ]
[ News and Rumors ] [ The Warp Doctor ] [ OS/2 Must-Have]
[ Check the IBM OS/2 Strategy for 2000 ]
[ Karen's Korner ] [ OS/2 Headquarters ] [ OS/2 World.Com ]
[ Hobbes File Archive ] [ OS/2 Connect Collection ]


=JUST RELEASED=
CLICK HERE TO SEE ALL NEWS SINCE 1998
IBM: OS/2 still sold here
Big Blue assures customers it will keep selling its vintage operating system, after a notice on its Web site draws speculation that IBM was abandoning the software. (December 12, 2002)

Portrait Of Daniela Engert By Frater Velado
New!!> @Macarlo's " OS/2 Connect Collection" 07/21/2001
New!> Warpstock 2001 - An OS/2 Odyssey
Warpstock Committee Is Accepting Bids for Warpstock 2002
Airline And Car Rental Discounts For Warpstock 2001

Support this website: Please visit my sponsor!!
_\\|//_ Pssst!
(` o-o ') /
-----------ooO-(_)-Ooo----------
Hi Gang....
Greetings and salutations from the Good Father mACA!
Here is the most recent news:

CLICK HERE FOR THE MOST RECENT NEWS
" OS/2 Connect" November Is Out10/13/2003
CLICK HERE TO DOWNLOAD IT NOW
12/25/2001OS/2 - McAfee Engine Update 4160
12/21/2001eCS Available From BMT Micro
12/05/2001Review Of eComStation In OSNews
11/28/2001Flash 5 Player For OS/2 Coming Soon
11/17/2001Xmouse 0.2 For OS/2 Released
Releases & Updates
Warp: New Version Of WebMail/2
OS/2: Handy FTP Beta 2 For OS/2 Released
The Enhanced E Editor Has Been Updated To V. 2.3
Dialer/2 Project For Warp Updated
More USB Drivers For OS/2 Warp Released by IBM
New WarPaint
The PillarSoft Suite Has Been Updated
With A New Version Of Warpaint
The Second Larsen Commander Release Candidate Is Now Available
WarpIN And XWorkplace Have Both Been Updated To V0.9.11
The SFX Installer, KidStreet, The Enhanced E
And The PillarSoft Suite Have Been Updated
Click here to download CON0801.ZIP (582K) 07/17/2001
(" OS/2 Connect" - Aug 2001)
Click here to download CON0701.ZIP (687K) 06/18/2001
(" OS/2 Connect" - Jul 2001)
Click here to download CON0601.ZIP (558K) 05/14/2001
(" OS/2 Connect" - Jun 2001)
Click here to download CON0501.ZIP (529K)
(" OS/2 Connect" - May 2001)
The Enhanced E Editor Has Been Updated to V. 2.2
WarpIN And XWorkplace Have Both
Been Updated to Version 0.9.9
By Ulrich Moeller
New Larsen Commander
The Larsen Commander homepage has been completely redesigned and that
a new version is available for download. Larsen Commander is the ultimate
file manager for OS/2 Warp. Take a look at
http://home.online.no/~leifel/lcmd/
Turbo Copy 0.99 Beta For Os/2 Released
It is a new German PM diskcopy tool
OS/2 Russia: SafeFire FDK New Web Site
Since nobody can implement every feature particular user need, Link Guard Solutions have decided to make SafeFire configuration even more flexible by providing Firewall Development Kit (FDK).
Exclusive: Mozilla M18 Runs Fine On OS/2 Warp 4.5 FP14
VMware Cracked for OS/2 Uploaded on Hobbes
PMNapster Beta 3 For OS/2 Is Now Available.
ClickHereTo Get It Now.
OS/2: eComStation Prev1 Review
SPECIAL GRAPHICAL DOCUMENT
Books Made by Macarlo Using OS/2 Warp
Ken Kinoshita Releases New Jasmine
Jasmine is the ftp front-end using of the OS/2 WARP genuine part for FTP (File Transfer Protocol) for the maintainances of your webpages. And Jasmine can copy local files to destination directory with same functions of FTP Mode. Jasmine will put/copy the files and directories, only which are changed or altered from the last put/copy. You can also select if you want to put/copy this time such automatically selected files and folders. You may record the logs of uploaded files by either daily or monthly, too. And you can remove remote files that uploaded/ copied and managed by Jasmine.
This OS/2 application require Watcom VX-REXX runtime module (VROBJ.DLL).
Update topics are...
Version 3.10 (04.Feb.2001)
a.Add `HTML Key Exchange' Function.
b.Fix the inconvenience occurs when delete log files.
c.Other minor parts were also modified.

You can get a copy from...

http://www.prettypop.net/

(Ask the search box above about Jasmine to read reviews about this fantastic FTP)
From Walter Metcalf
Warp 4.0 FixPak 15--XR_M015--Just Released!!
Several new functions as well as the usual host of minor fixes can be found in what is probably the last FREE fixpak for the Warp 4 client. For complete details on the new functions, see the Readme.1st file. For a complete list of fixes see the Readme2 file. Click the title above.
XWorkplace 0.97 is Out ! Get it
Click this title to download it
Fixpak 2 For Warp Server For e-Business Is Out
Moneyplex 4.0 Euro for OS/2 Warp Released
New OS/2 Shareware MusicFrame For Java is Available
If you really interested in music and have a big collection of MC, LP, CD, Video or other media, then this software is for YOU! Management for CD, MC, LP, etc. Finds and manages crossreferences of bands and musicians. Exports data material to the Albatros CD-Player by creating a Albatros database. Calculates required length for recordings on media such as CD, MC. MusicFrame is a Java Application. Requirements: JRE 1.1.8 or greater with Swing, an OS that supports Java. Click the title above.
Launched in e-Groups Two
New Mailing Lists for OS/2
To subscribe, simply send a blank e-mail to:
os2user-subscribe@yahoogroups.com
os2hardware-subscribe@yahoogroups.com
OS/2 Config Tool Updated to 0.98
ConfigTool is an OS/2 Config.Sys editor with searchable database which explains the
entries, sort and checking routines, boot/recovery options and suggestions for
optimization. Language: English, Croatian, French, German, Swedish. To download it from Hobbes simply click the title above.
Beta Testers Needed for SafeFire PPP
Link Guard Solutions is looking for beta testers for new function of SafeFire PPP - ISDN (CAPI 2.0) support. If you wish to take part in beta testing, feel free to contact devppp@lgs.kiev.ua. For you to be included in beta testers list you need to pass next information: * ISDN adapter name * CAPI driver maker and version
* Your ISP name and URL * SafeFire PPP modules (like NAT or CCP) you are using (or is going to use) in ISDN environment. * Country and timezone you are located in.
Since number of beta testers is limited, event if you will pass all the information above, this won't guarantee you beta tester status. To read more about Safe Fire PPP and to see it click the title below:
SafeFire PPP Solves All OS/2 Problems with Free ISPs
Night Vision 2.4 Runs Fine
on OS/2 Warp 4.5 + FP14
EXCLUSIVE
Mr.File/PM Tested
on OS/2 Warp 4.5
This classic IBM Tool now is Y2K compliant
OS/2 Pictures from HCC
Computer Fair in Holland
The HCC Computer Fair is one of the largest consumer computer fairs in the world. Each year, over 100.000 computer enthousiasts visit this event to buy hardware, software and attend demonstrations etc. from manufacturers, suppliers and user groups of the Holland Computer Club (HCC). Of course the dutch HCC OS/2 user group also participates in this event.
StarOffice 5.2 for Windows Runs On OS/2...with Odin
Beta Testers Works on New Download Center for OS/2
Brazilian OS/2 programmer D. J. Caetano just founded a mailing list in eGroups in order to develop a new and improved Download Center (PMDC) for the Presentation Manager of OS/2 Warp, the most powerfull, fast, secure and reliable operating system (32 bits) currently available. To see PMDC running click here .
To visit the PMDC Mailing List jump to:
http://www.yahoogroups.com/group/pmdc
SIO2K Beta 014 for OS/2 Just Released
OS/2 Warp: The Wall
Updated to V. 3.40
New Emacs for OS/2
Jeremy Bowen have just uploaded his latest port of GNU Emacs for OS/2 to:
http://hobbes.nmsu.edu/pub/new/e206base.zip
http://hobbes.nmsu.edu/pub/new/e206rest.zip
The files will later move to:
http://hobbes.nmsu.edu/pub/os2/apps/editors/emacs/
This is a beta test release which will hopefully allow most users to
try it out and report bugs. As far as I know, pretty much everything
is working (at lease as well as it was in v20.3).
The Illustrated Evaluation of
HandyFTP on Warp 4.5 FP14
Tucows Have OS/2 Section in " Classic OS"
Netscape 4.61 for OS/2 Refresh Released
EXCLUSIVE
XWorkplace 0.95 Tested
on OS/2 Warp 4.5 FP14
EXCLUSIVE REVIEW
New PC/2 Runs Fine
on Warp 4.5 + FP14
Roman Stangl has released PC/2 2.20 Beta
New " OS/2 Connect" (October) Published. Click Here to Get It Now!
Jasmine FTP Updated to 3.0. Click Here to Download It!
Opera Browser Port for
OS/2 NOT Cancelled
PC-BaX v3.00 Backup & Recovery
Software for OS/2 Tested on Warp 4.5 + FP14
New Java Update
IBM has relased another update for Java 1.18 (31. Aug. 2000). As far
as I can tell it fixes the bugs introduced with the last update (e.g.
using the keyboard now works for me again).
ftp://ftp.hursley.ibm.com/pub/java/fixes/os2/11/118/
CleanINI (First Beta) for OS/2
Tested on Warp 4.5 + FP14
Graham Utilities Update
(Graham Utilities is the most complete suite for repair and maintenance for OS/2)
The sixteenth CSD for The Graham Utilities for OS/2, V2 has been released. These CSD's are cumulative, ie you only need to download and keep the last one. This new CSD takes The Graham Utilities for OS/2, V2.00 to V2.10.6. NOTE: The application of this CSD requires a new/updated CSDINST.EXE. This new CSD program (NewCSD16.Zip, NewCSD32.Zip and NewCSDPP.Zip) can be found at: http://www.warpspeed.com.au/u-warp.htm
The Graham Utilities: Now Available the Sixteenth CSD!
Click here for complete and illustrated information
Developed in Russia New
File Manager for OS/2
New Russian Arj for OS/2 Released
New Netscape Refresh Available at IBM
FixPak 14 for OS/2 Warp 4.0 Now Available on CD
Kinoshita's (Jasmine FTP) Website Update
Exclusive: FixPak 14 Really
Improves OS/2 Warp 4.5
FixPak 14 (English) is Out
Fudeba Software Releases
Download Center for OS/2
Lotus SmartSuite for OS/2
Warp 4 Updated to V.1.5.1
OS/2 Warp 4.0 for Free!!
Rick Papo's MemSize
(Now System Resources)
Runs Fine on Warp 4.5
Announcing Magnum - The Ultimate
Numerology Tool for OS/2
Don Hawkinson Updates Command Line
Clipboard Access (CCA) for OS/2
New ConfigTool Tested on Warp 4.5 Client
CONFIG.SYS Documentation
is Now Available Online!
NetDrive Beta 1 for OS/2 Tested on Warp 4.5 Client
New PMView 2000 (2.10)
Runs Fine on Warp 4.5
Is OS/2 Really Dead?
New UniMaint
CSD Update is Out!
Exclusive: Papyrus 8 Tested on OS/2 Client Warp 4.5
WarpZip 3.0 Runing Fine on Warp 4.5!
Rexx IDE Runs Fine on Warp 4.5 (W4 + FP13)
New Jasmine FTP is Out!
New Task Manager for OS/2 Warp
Dragen FTP Tested on OS/2 Warp 4.5
Running Fine WinOS2 on Warp Client 4.5
PowerQuest Releases Drive Image
3.0 and Includes OS/2 Support
Undelete Problem in OS/2
Warp 4.5 is Now Solved!!
New OS/2 Dialer 1.70 from AT& T
Russian Add-on for PM Patrol
Warp 4.5 Bugs and the
OS/2 Client Reality
Warp 4.0 + FP13: a Super Machine!
FixPak 13 for Warp 4 is Out!
You can find it at: ftp://ftp.software.ibm.com/ps/products/os2/fixes/v4warp/english-us/xr_m013

FixPak 13 Initial Bugs List
PillarSoft Updates BgMetrics
Larsen Commander Updated to V. 1.1.2
New Larsen Commander
(Version 1.1) Flies on the Disk
SafeFire PPP Solves All OS/2
Problems with Free ISPs
Flash/2 Beta Runs Fine on Warp 4 FP12
Free Colored Dir for OS/2 Warp
Kelder's WPTOOLS Update
VMware - An Experience
for OS/2 Warp Users
VMware Reports Bug for OS/2 Guest on NT4 SP6
DFSee V. 3.18, The Ultimate Disk Tool
WarpCalc Updated to Version 1.84b
OS/2: Program Editor Reviewed
SystemInfo - a Complete
X-Ray for OS/2 Warp
Posokhov Improves File Commander/2
OS/2 Applications: Find
Quickly All You Need
Replacing XFolder by XWorkplace
XWorkplace V0.9.1 is Out Now .
(It is the Sucessor to XFolder)
Click the link above to read the Ulrich Moeller's Announcement
How To Accelerate OS/2 Boot Time
Working in Site Publishing with OS/2
Warp 4 FP12 Surpasses
Windows 2000 Pro!!!
Process Commander vs. Fix Pak
Vim 5.6 for OS/2 is Now Available
Links: a Browser for OS/2 in 376.5K
FileStar/2 Update
SmartBar 2.0 for OS/2 Warp
PMJPEG Update
Finally a Perfect ICQ
Clone for OS/2 Warp
PMView 2000!
Download Manager for OS/2
Warp Has Arrived for Free!
OS/2 Installer WarpIN 0.90 Released
New ICQ for OS/2
Russian Developers Releases
ARJ/2 for The Year 2000
Secure Downloads with Netscape on OS/2
Announcing PillarSoft Suite for OS/2
Lotto for OS/2 Warp
World Clock for OS/2
Exclusive:New WarpCalc in Beta Test
New Astrolog For OS/2
New Game for OS/: Crown of Might
ScanPCI for OS/2 Tested on Warp 4 FP6
Fudeba Software is Announcing FREEOS for OS/2 Client Replacement
Larsen Commander GA Announced
Download VisualAge for Java 3.0 for OS/2 Warp (Preview Release)
A preview edition of VisualAge for Java 3.0 for OS/2 is now available for OS/2 Warp and you can download it c licking the title above. It is available in separate 10-mb files, or as a single ~110+ MB pack.
Back Again/2000 Tested on Warp 4 FP6
Special Review: PM Patrol Revisited
PPPoE for OS/2 Successfully Tested
WarpGLOBE Source Code is Now Available
Rover Pack for OS/2: The Dog Improves Your Desktop
New PmAs (Astronomy for OS/2) Coming Soon
New Mine Sweeper for OS/2!
PMStripper Update!
Take Command for OS/2 Revisited
OS/2 Super Client Topic at Warpstock
A Call to Action for OS/2 Users Around the World
New Features Coming for Warp
Obackup Update (Backup and Restore for OS/2)

The Weekly WarpTech 2000 Report


Opera Going Warp> #
Netscape 4.61 for OS/2!> #
Bug Deforms Communicator 4.61 for OS/2
Netscape 4.61 GA for OS/2 is Out
Fortify Version 1.4.4 is Now Available on OS/2
This is a maintenance release which adds support for the latest refresh of Netscape Communicator v4.04 (svc level 6, fixpack #1). You can download this version here:
http://www.fortify.net/download_main.html
IBM ® OS/2 ® Warp Update Summary> ###
Warp Now Have 1,228 Native Applications> ###
Large OS/2 Customers List [LOS2CL] Updated

Warpstock, Inc. Now Accepting Bids For Warpstock 2000!
Working on HPFS Inside Windows NT> ###
The SETI OS/2 Warp Group> #
New Release of the GRADD Driver
Now at v0.80 is Available at:

ftp://ftp.software.ibm.com/ps/products/videopak/graddbb
The IBM OS/2 Warp Update Summary has moved to a new location and
has a domain name now as well.
Please change your bookmark to:
http://www.warpupdates.de/english/warpupdates.html
JAVA OS/2
IBM has released an update for Java 1.1.8, dated February 07, 2000:
ftp://ncc.hursley.ibm.com/pub/java/fixes/os2/11/118/
OS/2 Warp 4 Updated Installation Diskettes
XFree86/OS2-3.3.6 Has Been Now Released
It is downloadable from ftp.xfree86.org/pub/XFree86/3.3.6/binaries/OS2 and borneo.gmd.de/pub/misc/XFree86OS2/3.3.6 (and soon from other general XFree86 mirrors as well).
This Web Site is


Affiliated with CNET
@Macarlo's Web Sites
= @MACARLO MICROSOFT = = @MACARLO YAHOO = = @MACARLO WEBALIAS = = @MACARLO ALTAVISTA =